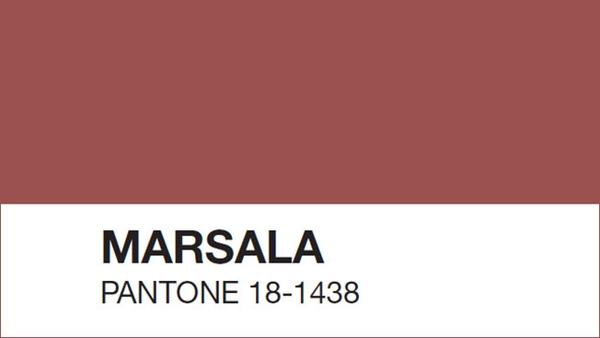 In the world of design, Pantone is often looked to as the authority on color trends for the upcoming year.
When the Pantone 2015 color of the year was released – Marsala, a lovely shade of moody rust with hints of burgundy and sienna – the tone was officially set for a year filled with warmth and unique pairings in terms of color.
In fact, Pantone's official 2015 guide to color is entitled "new harmonies," as they look to encourage more creativity and freedom with the use of color.

In Pantone's own words, "Lifestyle patterns and tastes are consistently evolving and so are the resulting forecasts that are spawning new harmonies in both color and design."

If new harmonies, patterns, and tastes are the goal for color trends in 2015, it's the perfect time to stretch the idea of color beyond interior applications to exterior ones.

While this idea is very exciting and freeing, it still leaves the question – just what are the trending colors for this year? In tracking multiple color authorities, from Pantone to Global Color Trends, to paint manufacturers like Behr and Benjamin Moore, it became very clear that warm tones such as olives, plums, deep blues, deep pinks, beiges and whites were the top choices for this year (for specific examples, see the "Botanicum" collection by Pantone).

Even before the year was well underway, designers were noticing a trend toward "warmer, muddy colors" coming back into vogue. "I can't get enough of rust, olive, dusty mint, and aubergine – and I still like a splash of bright color thrown on top though, just to keep things exciting," says designer Jenny Komenda in House Beautiful's roundup of color predictions.

Pops of bright color, like the orange planter in this commercial setting, keep warm, earthy tones from fading into the background.

Here are three ways you can take interior color trends and apply them to your outdoor design:
Containers

This is the easiest and most simple way to play with color and texture. Containers, or planters, are available in such a variety that taking advantage of their use is a no brainer. To keep a cohesiveness to the look, stick with containers that mimic one another's shape but vary in size – for example, a group of three similarly shaped planters, in three different heights, brings visual interest without appearing overwhelming. Layer color into this mix with your container choice, but go with a tone-on-tone look. Choose one color to emphasize – deep blue, perhaps – and look for containers that play into that color, in varying shades. The goal here is to have the containers harmonize well together, but still freshen up your design.

Mixing foliage in with bright annuals or perennials

Another easy and simple way to implement color trends is through the plants themselves. A flat bed or grouping of containers provides the ideal place to do so. Playing off the idea of warm, muddy tones mixed with pops of bright colors, choose a base foliage in shades of warm, olive green to anchor the look, then layer in one to two more trend colors (such as two varying shades of deep purple, or a dusty pink) with a pop of red or yellow to pull the entire look together. This is an area where you can truly let your creativity flow, and see what interesting harmonies you can come up with.

Architectural Elements

Lastly, for a bolder look, architectural elements such as garden fencing, paver stones, or even slightly altering structural pieces on the exterior of a home or business are a way to experiment with a color trend – without a significant commitment. Updating existing wire garden fence by painting it a creamy beige, or even a deeper tone like navy or aubergine, (or purchasing new fencing) will add some drama to an installation. Paver stones are becoming available in more and more warm, earthy tones, making them an easy and practical application for color trends this year. Even painting shutters, a door, or other exterior trim in a deep brown or cream is a great way to experiment without drastically committing to a trend.

These three tips will set you on your way to becoming a pro at bringing interior trends outdoors. Don't limit yourself to just large statements like container groupings, foliage choices, or architecture. Consider the details, as well. Even something as seemingly insignificant as which shade of mulch to choose is an opportunity to stretch these color trends – for example, choosing a deep, dusty red in place of traditional black. Have fun with color and, most of all, don't be afraid to try something new. You never know what harmonious arrangement you might pull together next!