Rich colors and clean lines, luxe spaces that take "outdoor living" to a new level, and high-tech smart landscaping solutions that make planning and managing as simple as the touch of a button: these are just a few of the trends on target to reign outdoor spaces in 2016. We consulted landscapers, designers, and industry resources and gathered together some of the most exciting and forward-thinking residential landscaping trends for 2016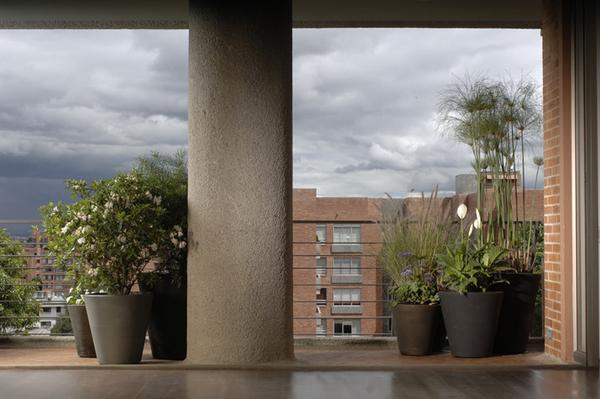 Embrace Contemporary Style
This year's style trends celebrate the fusion of natural and man-made to reach beyond the sum of their parts.
"Clean lines and square edges are back in fashion for 2016," says Jeffree Findley, Landscape Designer and Project Manager for New Leaf Landscaping. "Everyone is moving to the minimalistic visuals of contemporary outdoor space." More defined shapes - like the sharp edges of a modern square planter or rectangular planter box - as opposed to curves and flowing lines, enhance the relationship between the natural landscape and the surrounding structures and man-made architecture.
Deep, rich color is evolving as a landscape statement, and it's not limited to flora. Painting fences, gazebos, decks - even houses! - dark blue or black can act as a counterpoint for the features of the garden. "Darker make brightly colored flowers extra appealing," writes Nick McCullough of gardendesign.com. The same can be said for pots and planters - rich, deep hues can add additional contrast and interest when paired with greenery and blooms.
Maximize Outdoor Living Space
Landscape architecture and ornamental gardens aren't just for looking at anymore. People want to experience their landscapes – walking through them, sitting in them, and eating in them.
Integrate classic landscape elements. Jeffree Findley of New Leaf Landscape Company is on top of this new trend, "whether it be a water feature/fire feature combination, or a focal area allowing clients to congregate from one element type to another," combining different elements and maximizing space beyond the traditional dinette table into a space that can be used for cooking, relaxing, and hosting on-trend. Shallow rectangular planter boxes can be used to divide one space from another.
Forward-thinking landscapers want to engage all five senses and create immersive spaces that function more than just as a pretty picture viewed from the patio. Remote audio speakers or trickling water can energize a party or create a soothing, spa-like experience; multifaceted lighting systems can extend daytime hours or create a romantic mood, and fragrant flowers or shrubs or even fruiting trees can bring a landscape alive for the person within it.
Dining rooms, living rooms, even bedrooms integrated into the landscape are becoming increasingly popular. According to Susan Cohan of Susan Cohan Gardens in New Jersey, "We've reached a tipping point in garden design where furniture and fabric and outdoor accessories are as plentiful and available as they are for interiors."
Individualizing outdoor spaces will come into its own as a 2016 trend, says Karleen Shafer, Certified Green Industry Professional and Board Member of the Association of Professional Landscaper Designers, Michigan Chapter. "Pizza ovens, fireplaces, fire pits: there is a lot of enthusiasm behind customization."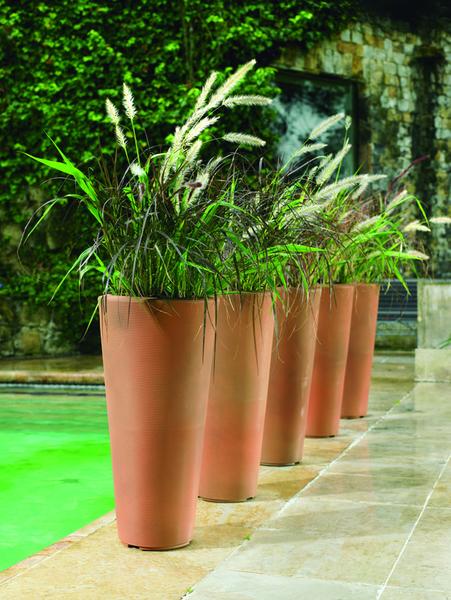 Utilize Smart Technology
Does high tech have a place in a space that's meant to be a peaceful extension of nature? It does when it's a smart solution that makes it easier to imagine, grow, and maintain a serene landscape.
Apps like Eden Garden Designer and iScape allow users to visualize changes and additions to their landscape by taking a photograph of their own space and digitally inserting paving stones, plants, trees, groundcovers, or even free-hand drawings of features before committing the time and money to their yard.
Edyn and GreenIQ use sensors planted throughout your landscape to give you up-to-the-minute figures about water, light, humidity, and soil nutrition, and can titrate your irrigation as needed.
The right illumination is crucial to any design. Advanced lighting systems such as the Luxor Wi-fi, by FX Luminaire, allow the user to turn on/off, dim, even change the color of lights, scene-by-scene throughout the landscape, from a phone or central panel. This allows every bit of the landscape to be useable at any given time, without a lot of waste.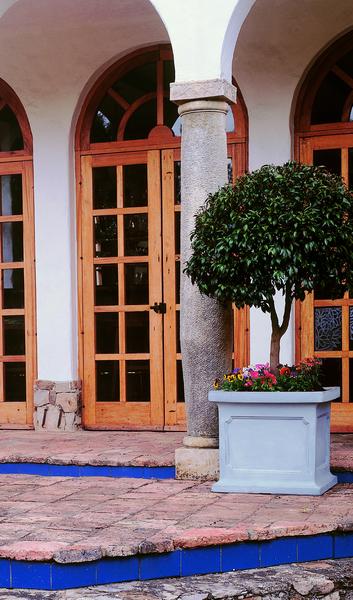 Increase Sustainability
Residential landscaping is uniquely situated to make a significant environmental impact, as each individual can directly contribute to the overall cause of sustainability. With more gardeners jumping on the trend each year, it is set to explode in 2016.
Drought-tolerant plants aren't limited to succulents. According to Eartheasy.com, leaves which are small, thick, glossy, silver-gray, or fuzzy are less demanding of water. Think brunnera, yarrow, and ornamental grasses.
Drip irrigation is the easiest way to target the water you do use directly to the plant roots, without wasting resources on weeds or through evaporation. Also, the slow rate of release encourages greater absorption to reduce run-off, pooling, and erosion. "The popularity of drip irrigation has increased exponentially. It promotes healthier plants and water loss is virtually eliminated," according to landscapeirrigation.com.
Native plants are well adapted to the local climate and typically survive on the natural rainfall, are less likely to introduce devastating invasive species into the landscape. Furthermore, the USDA Forest Service explains, "Native plant species provide nectar, pollen, and seeds that serve as food for butterflies, insects, birds and other animals." Not only is this approach more cost-effective, but it also provides area fauna with locally grown food of their own.