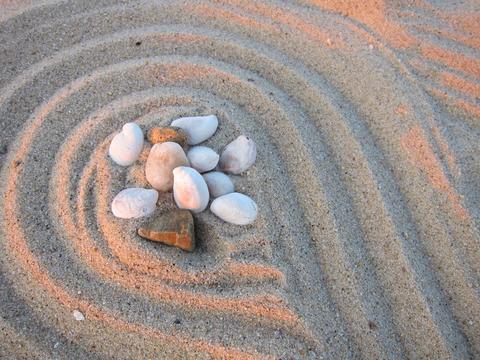 An old Japanese proverb teaches that a garden is not complete until nothing more can be removed. This idea is best seen in a classic Zen garden, which typically consists of little more than raked gravel and artfully placed rocks and moss. The features and sensibilities of a Zen garden can fit into almost any landscape or design, evoking a sense of tranquility and calm indoors or out.
Here are four major principles of a Japanese design aesthetic, and how they can be achieved in a Zen garden, landscape or plantscape.
Concealment. Hidden places, winding paths and artful placement of elements like walls or bamboo can create a sense of mystery and encourage guests to walk further to see what is around the corner. To achieve this aesthetic, consider surrounding plants and trees, and notice how the space selected hides and reveals itself from different angles throughout a garden or room.
Indoors, a large planter can be turned into a miniature Zen garden by filling the planter 2-3 inches from the top with planting soil, then bisecting it with a few weathered-looking rocks. Fill one side of the rock border with planting soil and the other side with gravel. Plant moss or a small houseplant in the soil, and situate a few decorative rocks in the gravel. Rounded planters with wide mouths made from finishes that evoke natural materials - like our Marseille rounded bowl planter - work well for this application.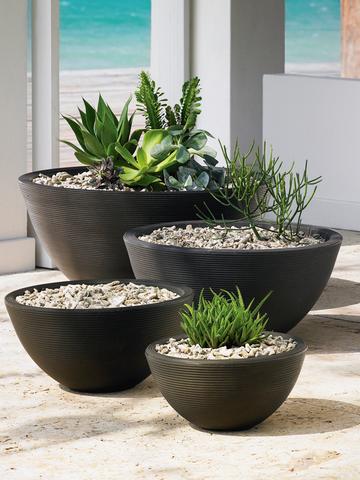 In outdoor areas, lining up medium to large rocks and adding an organic shape, like a small pond or a meandering stream, can create separation while making a space appear bigger and less specifically formed. Established trees or shrubs can be incorporated into a Zen garden by adding a circle of gravel three or four feet from the trunk to create a small island from which the tree appears to have sprouted.
Asymmetry. Instead of straight lines or perfect circles, the Zen aesthetic lends itself to unexpected, flowing organic shapes: natural, but not too wild. While some Zen gardens include a water feature, it's more common to represent this element with gravel raked into wave-like patterns. In an outdoor space, gravel can be 4-5 inches deep to help prevent weeds from intruding; inside, 3 inches deep is sufficient. Planters with flowing, organic shapes, like our Timbrell curved tabletop planter, can also create this aesthetic.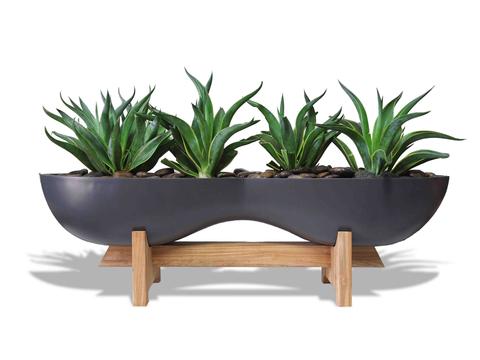 Miniaturization. A Zen garden strives to be an idealized, artistic representation of nature. In a traditional zen garden, large, upright rocks represent mountains or islands arranged within the gravel sea. Weathered, beaten rocks, perhaps with crags and pits notched into the surface, represent nature as ancient and timeless. Flanking the largest rock with a few smaller ones can give the impression of a mountain surrounded by foothills.
Borrowed Scenery. A Zen garden incorporates the surroundings beyond the immediate landscape and how it influences the whole scene. Situating a Zen garden to make use of neighboring trees, an interesting building, or hilly view beyond a garden, patio, or window. The architecture of nearby buildings, particularly the one housing the Zen garden, should also be considered when creating this design.