We consulted landscapers, designers, and industry insiders to compile this year's hottest trends in commercial landscape design.
2016 will be focused on versatility, style, and the touches, big and small, that create a welcoming, vibrant property.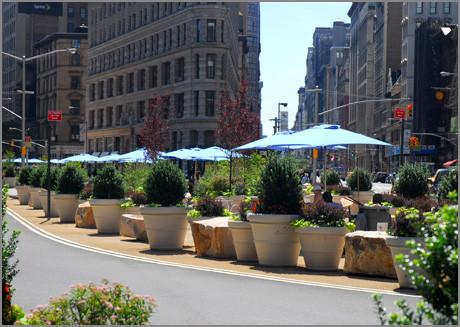 Container Plantscaping
Well-designed planters and pots offer a wealth of versatile options that can give landscapes a style boost without the labor of putting in a traditional garden: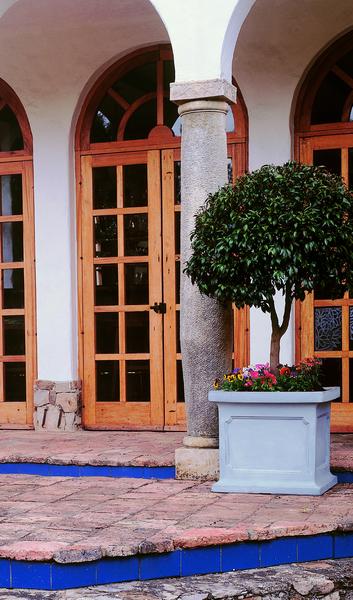 Create a welcoming entry. First impressions are just as important now as they were a few years ago, so it's easy to see why bold, colorful entryways remain a trend going into 2016," according to High Grove Landscaping. "You can use container plants to create statement pieces around entrances." Try fitting distinctive commercial-quality planters with unique and bold plants and ornamental trees to create an inviting entryway.
Add life to work space. "It is part of the whole 'I don't want to work in a place like my father's office'" trend, says Ken Smith, Landscape Architect, for the American Society of Landscape Architects. "Rather than the old model of landscape as a pleasant backdrop, contemporary needs are for landscapes that are more active, programmed and useful." Try planting shrubs and trees in bold containers that screen in picnic areas, roofs, and terraces to give a feeling 'getting away' from the office even during short breaks or for a change of scenery during working hours.
Plan a stylish event. "Container landscaping is great for parks or weddings because of its versatility," writes Artificial Grass Contractors. "The design can be changed overnight with minimal effort, and save businesses time and money." From receptions to rotating conferences, you can mix and match plants and containers based on style, color, and theme.
Naturalized Design
Taking inspiration from the native landscape, commercial landscapers are finding value and beauty in plants and colors that reflect the surrounding environment while integrating bold focal points.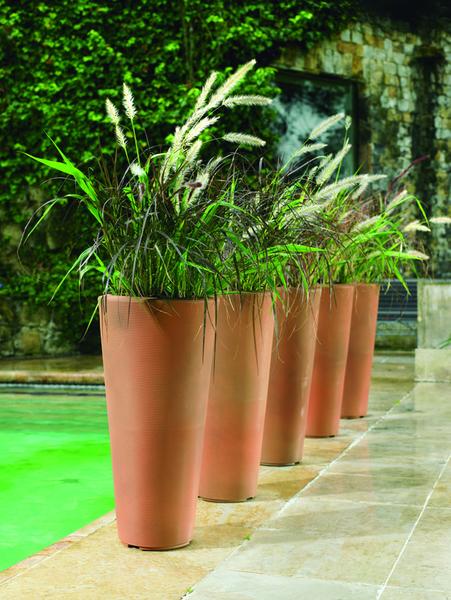 Go native. Abby Santos of Nokaoi Landscape writes, "There's no such thing as a no-maintenance plant, and we're always working to prevent weeds and disease in landscapes. But, when property owners select native plants, these varieties require less care to thrive." Plants that are part of a region's natural landscape are designed to grow well and fit in with other local flora, so it just makes sense to incorporate local and native plants into landscape designs whenever possible.
Make landscapes "pop" with seasonal color. Custom plantings among hardscapes and native trees can integrate the commercial landscape into the surrounding environment and provide pops of color that rotate with the season. Morins Landscaping recommends spring bulbs, summer annuals, and fall chrysanthemums. "To provide maximum value, tight spacing between plants creates vibrant color density and instant impact rather than waiting for more widely spaced plants to fill in over the growing season."
Incorporate containers. As Michael Hatcher of Hatcher Landscape notes, containers create a focal point within a naturalized landscape. "There are containers in almost any color, style and size to match your other landscape features...planters can add aesthetic value to your outdoor area."
Bold and Bright
Color and texture are getting a shakeup in 2016, going beyond what's expected and delivering surprising style.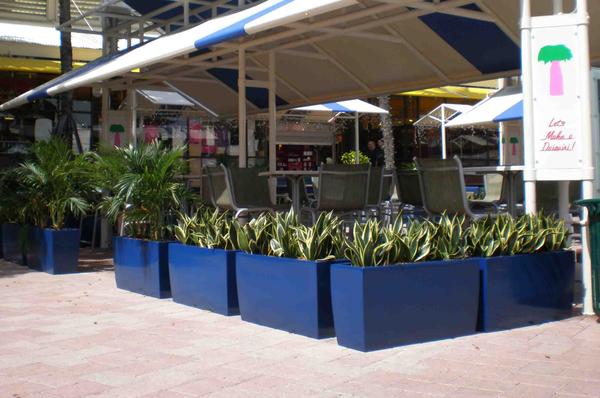 Embrace distinctive combinations. HighGrove Landscaping notes, "The more distinctive, the better. Commercial property owners aren't afraid to push the boundaries of color combinations – anything to grab attention and set themselves apart."
Use unconventional palettes. "Before, a landscape designer might recommend whites, pinks, and reds that blend together in an expected way. Today, colors are being paired from opposite ends of the color wheel – orange, purple, and red, for example," writes Turf Design Build.
Think contemporary and sleek. Erik Jarkins of Highgrove, director of design and landscape architecture at HighGrove, notes "Traditional stone and column entryways are being replaced with color panels with raised layers of glass and steel. The looks are more contemporary with clean lines and stacked layers."